Carpet Cleaning Irvine, CA
Zerorez carpet cleaning offers an innovative new way to keep your home's carpets clean while not contaminating them with harsh chemicals or oversaturating them with water that encourages the growth of mildew and mold. There's no better carpet cleaning service available! If you're looking for the safest, most effective, and longest lasting carpet cleaning Irvine, CA has to offer, you've come to the right place.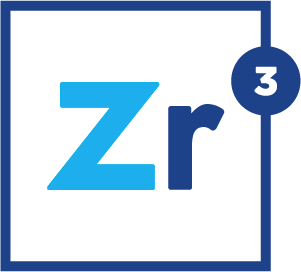 "Zerorez is the gold standard in carpet and rug cleaning. They have gotten out ground in dirt that other cleaning services said was permanent. I have used them for years and will never switch."

Mary Kohn- Irvine, California
SO GREEN, IT'S SAFE ENOUGH TO DRINK
One of the most important innovations that we've incorporated into our unique carpet cleaning process is the use of powered water. We use special alkaline, electrolyzed, oxidized water. While this water has been transformed to provide a better cleaning experience, it is, in fact, still water. We don't use any chemical additives, which is why we say that our cleaner is "so green, it's safe enough to drink!"
Many carpet cleaning services rely on soaps, chemicals, and/or massive amounts of hot water to make carpets look clean. Of course, these methods only make the carpet look cleaner, leaving behind sticky residues that attract dirt, toxic chemicals, and soak carpet padding with excessive water that promotes bacterial and mold growth.
Our method, however, solves all of these problems, and best of all? It actually gets your carpet even cleaner than traditional chemical or steam cleaning! Not only that but because there's no residue left behind to attract more dirt, your carpet will stay cleaner with regular vacuuming for months longer than carpets cleaned in the traditional way.
If you're looking for carpet cleaning near me, contact Zerorez for a free, no-obligation quote. You'll love the difference that Zerorez makes—we guarantee it!
SERVING ALL OF ORANGE COUNTY
Our carpet cleaning services are available throughout Southern California, and we offer full coverage of Orange County. Our services rely not just upon our revolutionary carpet cleaning methods, but on our exceptional customer service. Our patented green carpet cleaning will ensure that your carpets are pristine and free of dangerous chemicals, and our highly trained technicians will exceed all of your customer service expectations.
We stand behind our work unequivocally, which is why we have a 30-day "gotta love it" guarantee. You have nothing to lose when you schedule an appointment with Zerorez, the best carpet cleaning Orange County has to offer!
"The Zerorez process is the best! It lasts longer than your standard carpet cleaning would every time."

Scott Cuzzo- Irvine, California
CHANGING THE WAY THE WORLD CLEANS
Founders Gaylord Karren and John Hopkins managed over 3,000 apartment units in Texas. Their biggest frustration, and biggest expense, was cleaning carpets for their tenants. None of the carpet cleaning providers seemed to have a solution that cleaned the carpets enough to avoid replacing them, and they knew there had to be a better way.
With their experience in engineering, they discovered that there were two major problems with the decades-old carpet cleaning techniques. The soaps and detergents that other cleaners were using left soapy residue on carpet, which made the carpets appear clean, but actually attracted more dirt and bacteria in the long run. On top of this, the tools these traditional carpet cleaners were using were ineffective at removing the soaps and detergents from carpet, which compounded the issue.
Upon this discovery, and with the help of their friend and longtime home restoration specialist, Jim Stone, Gaylord and John set out to find a cleaner, safer, greener way to clean carpets. They founded Zerorez and the rest, as they say, is history.
ZEROREZIFY™
Carpet Cleaning
Rug Cleaning
Tile & Grout Revival
Upholstery Cleaning
Granite Countertop Cleaning
Hardwood Floor Cleaning
Natural Stone Cleaning
Window Cleaning
& More…
ZERO RESIDUE CARPET CLEANING IN IRVINE
So, how does this innovative carpet cleaning in Irvine work? We have a multi-part process that loosens dirt, lifts it, and thoroughly rinses your carpet.
First, we gently agitate the carpet fibers with our counter-rotating brushes. This agitation makes sure that any dirt and other contaminants are loose in the fibers so that our patent-pending wand can carry out the next step: thoroughly rinsing the fibers and lifting the dirt away using powered water.
Because our powered water is much more effective at rinsing the dirt away, and our rotating brushes have already loosened the dirt, our process requires much less water than traditional steam cleaning. That means your carpet padding does not get saturated during the cleaning process, which means there's less of a risk of bacterial growth, mildew, or mold.
If you're serious about having clean carpets, and don't want to expose your family, children, or pets to harsh chemicals, Zerorez is the perfect solution—and not just for your carpets! Our methods can also be used to clean rugs, mattresses, granite countertops—even air ducts.
All you need to do is give us a call, and we'll schedule an Irvine carpet cleaning appointment at your convenience. You're going to love it—we guarantee it!
Zerorez Irvine Carpet Cleaning
Address:
17815 Sky Park Cir suite a
Irvine, California 92614


Phone Number:
(949) 387-2222


Email:
Jeff@zerorezsocal.com


Hours:
Monday - Friday 8AM to 5PM
Saturday 8AM to 3PM
Sunday Closed
May 8, 2017
Shady Canyon Golf Club Shady Canyon Golf Club at Irvine, California is naturally beautiful. It has 300 acres of land for the golf course and the
[…]
February 17, 2017
Irvine Regional Park Irvine Regional Park is a destination for most people seeking fun while visiting Irvine, California. Apart from a variety of places you can
[…]
January 1, 2017
Pretend City Children's Museum Pretend City Children's Museum is a non-profit organization that is found in Irvine, California. Your children have an opportunity to think critically,
[…]